Watch
seriously who doesnt love spike jonze? this is amazing! 3,000 pieces of handcut felt were used to make this stop motion animation. watch it. love it. find out more here.
alvaro tapia hildalgo...
wow! i simply just love alvaro hildalgo's work! the colors are beautiful, the creepy expressions and the simplicity of the drawing are spot on! i have been looking at this work for days now, it's so much fun and the dude has tons of it on his site. i had a hard time choosing a few ( i know, i always say that, but it's because these people are rad!). so anyway check him out and...
yowayowa camera woman...
this tokyo based photographer sets up portraits of levitating females almost daily! yowayowa updates her site frequently so you can see "today's levitation". the shots are really great and almost seem like a moment frozen in time more than levitation, but the models are so serious so it feels very strange. check her out! here are some of my favorites:
matthew cusick...
is a new york based collage/paint/video artist. i guess i have either been getting into collage more or there's just more of it out there than usual right now. either way, matthew cusick is pretty amazing. i was attracted mostly to his map collages, their tedious and detailed quality is really quite amazing. he somehow pulls off making something that is usually very confusing for me to look...
christian northeast...
i was browsing through the communication arts typography annual and came across christian northeast's work (he did the cover, but it didn't catch my attention as much as the work inside). i love his process which is scanning old lithographs and reassembling them into nostalgic style imagery of monsters, beasts, humans and pretty much everything else you can think of. some of his beasts...
david choe watercolors...
i absolutely adore david choe, his style is fluid and expansive and his subjects can be anything from witty to serious. i recently came across these watercolor portraits he did of michael jackson and pee wee herman and die antwoord. they are simple and a bit awkward but register immediately.
Kittiwat Unarrom...bread art
Kittiwat Unarrom is an artist who discovered his unique sculpting skills with bread dough at his family's local bakery. when seeing his work, your first reaction might be to run the other way. but when you find out that it is only bread you will probably be relieved but a little uneasy about eating it…. read the full article
liu bolin...
liu bolin is a chinese artist focusing on how "city surroundings can affect the people living in them." often his pieces make me think about the past. the figure seems more like a ghost that had once lived in the spaces that are now being occupied by something else. there were a few instances that bolin did so well at painting the figure to look transparent that it took me a while to...
winston chmielinski...
winston chmielinski's paint is fluid and energetic. the figures he paints are gorey with harsh brush strokes of intense colors and shadows. in some instances the paint looks as if it's going to wash right off the canvas and in other spots it looks squishy and dense. you get trapped within his brush strokes and begin to forget that you are looking at a figure. beautiful.
paintings by monica cook...
shiny tentacles and substances on bare skin seem to be a pattern in monica cook's paintings. the realism can leave you feeling a little disturbed because her subjects seem to be very uncomfortable with the situations she paints them in. when you step aside from what you are looking at and actually look at the paint, its gorgeous! the colors she uses are subtle and beautiful and full of...
1,000 melting people...
the world wildlife fund installed 1,000 ice figures in a berlin square recently to raise people's awareness of the melting ice caps in greenland and antartica. the visual impact is quite impressive! the full article is in another language so you can view the translated version here via google translator. see some shots of the installation below:
food modification...
i am in love with these little buddha pears! this concept is really inspiring and makes me want to try it out myself! i am reposting this from the cakehead loves evil blog, check out the full post here.
amazing! japanese rice fields...
since 1993 crop art has become more and more popular in japan. rice farmers meticulously plant their crops by arranging the rice plants by color in a paint by number manner. the outcome is pretty amazing and almost unbelievable! see for yourself:
upcoming show : idle hour : baltimore, md
join me at one of baltimore's coolest bars to celebrate the opening of my show. i will be hanging prints and originals for this show. if you cannot make the opening, the show will be up for a month. i hope to see you there! WHEN: Friday, September 4, 2009 WHERE: The Idle Hour : 201 E. Fort Ave, Baltimore, MD PRICE: FREE i look forward to seeing you there and toasting to art...
astrid krogh
check out this amazing neon sign! i think it is the most impressive / beautiful / cool one i have ever seen. astrid krogh (the artist who designed it) is actually a textile designer, she was commissioned by the Commune of Kolding to install the neon lights on the Nikolai Quarter in Kolding, Denmark. beautiful. see the article here
Al Farrow....
al farrow's reliquaries are what attracted me the most, but you must check out how versitile he is! the reliquaries i am including in this post are made of guns, bullets, bullet shells, bones, and steel…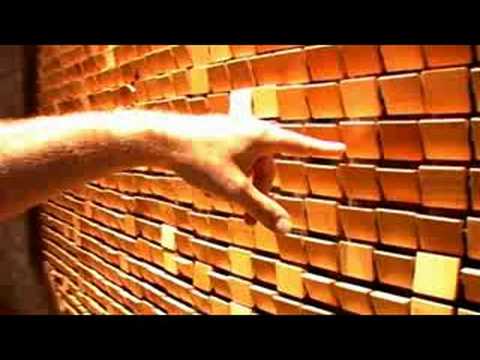 another child prodigy...
6 year old kieron williamson will blow you away with his beautiful watercolor paintings. you may be imagining that he is just throwing some colors down and they mix beautifully out of luck…but this is not the case. kieron paints landscapes with a pretty good attention to shapes and colors as well as perspective. it is unbelievable! here is the article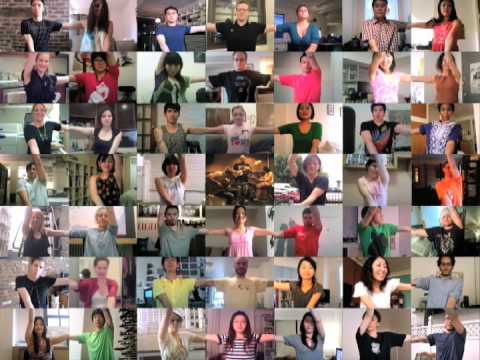 custom toy show...
i went to the custom toy show at atomic pop in baltimore and saw some really great stuff as well as some old friends! by the lovely sara mires by mr jordan jeffries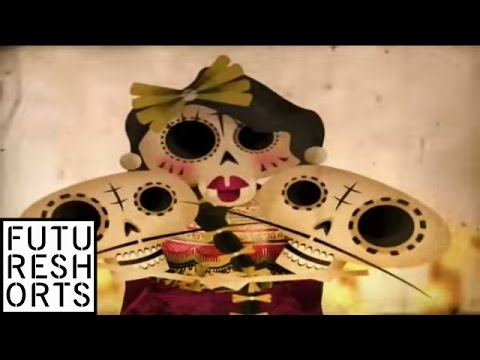 Hannah Stouffer
pretty amazing paintings using ink. i love how chaotic her paintings are yet she gives you nice areas to rest your eyes on…check out her website (grand array) for more amazing pieces….
Jolita Illustrations
These illustrations by Jolita are quite amazing. They have a really nice fairytale quality to them, i am posting 2 of my favorites below.
Solveig the 10 year old graffiti artist....
little miss was named the "female Bansky" at age 10! i must say she is quite the quarky little graffiti artist, and i was pleasantly surprised by her skills! you can check out the article here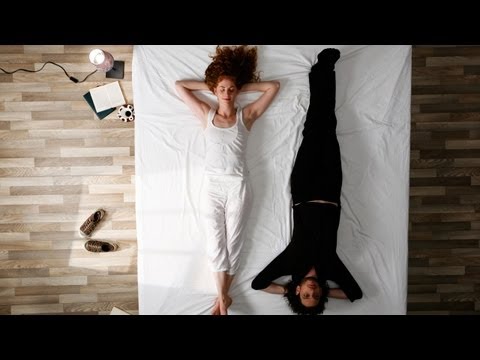 Sam Paints
On a similar note as James Jean there is another illustrator who paints subtle darkness, Sam Weber. His illustrations leave you wanting to know more about the characters and the strange situations they are in. Check his site out here…
mr. james jean
i've been looking at his work a lot lately. his blog especially because he tends to show his process which is always very interesting to see…but aside from that, his website is chocked full of inspiring and mesmerizing imagery!